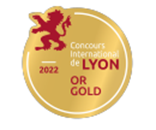 This cuvée is the expression of a long-forgotten variety: Pinot Blanc. Blended when the wines are mature, it makes for an atypical, floral, generous champagne.
Sale in 6-bottle boxes only
Unit price EUR 21.00
Delivery costs included for delivery in metropolitan France + Corsica
For other countries, please send us an email to receive a price quote.
80 % Pinot Blanc – 20 % Pinot Noir.
Dosage 8 g/l.
Its robe is pale yellow with straw green reflections.
Its nose has floral and vegetable notes with tea flowers, as well as jasmine, lilac, and orange blossom notes. Notes of white-flesh fruit and acacia honey highlight the maturity of the wine, and its meringue-like, delicately milky nuances round out its generous, atypical profile.
On the palate, Pinot Blanc has a fleshy texture and a particularly opulent crispness. The aroma of candied fruit confirms the maturity and generosity of the wine from the start.
A terrine of plain foie gras, wild feathered game with lingonberries, chicken tagine, white fish and shredded shallots, plum tart and lemon caramel.