Didier Langry champagne: winemakers at Celles-sur-Ource
Our village is in south Champagne, in the Aube department: Celles-sur-Ource.
An iconic Côte des Bar commune, Celles-sur-Ource is 35 km south of Troyes, the capital of the Aube department, 110 km north of Dijon, 160 km south of Reims, and 200 km east of Paris.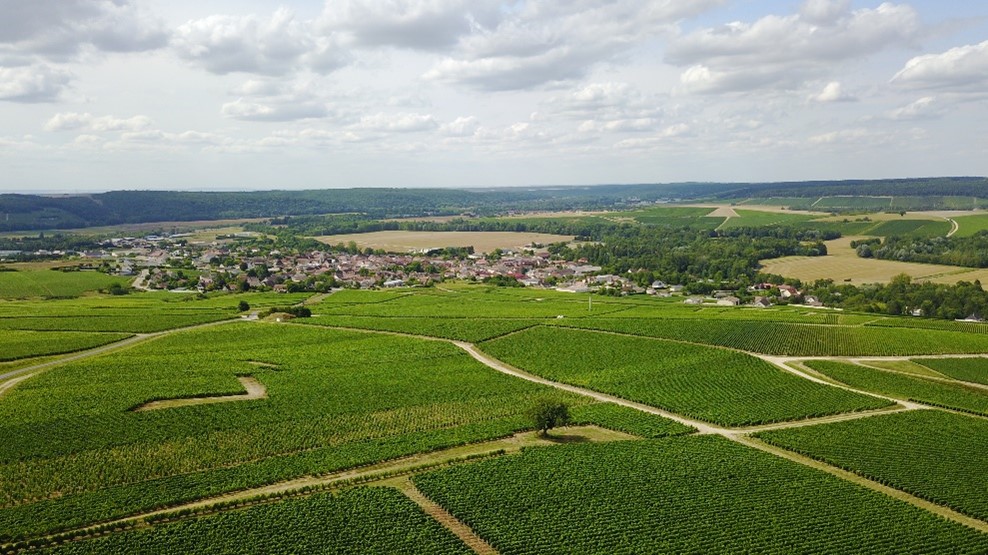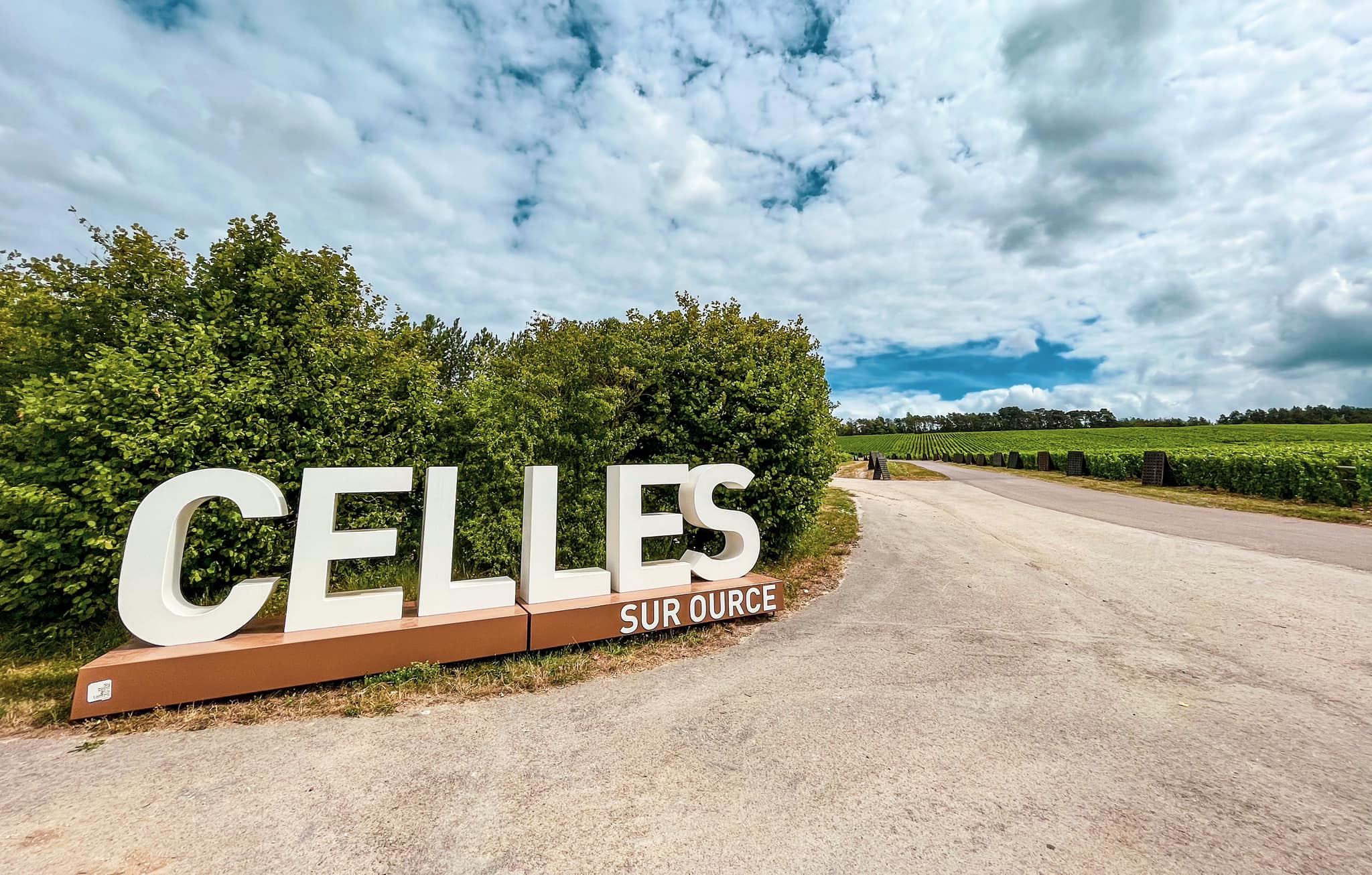 Celles-sur-Ource has a surface area of 9.6 km², an altitude of 172 m, and is surrounded by hills where the Ource is the main river.
It has slightly over 500 inhabitants, and about 360 hectares of vineyards.
Our vineyard, which sits on the Kimmeridgian (Jurassic) calcareous clay soil typical of Côte des Bar, has a surface area of 9 hectares and spreads across six villages: Celles-sur-Ource, Merrey sur Arce, Balnot sur Laigne, Gyé sur Seine, Landreville, and Essoyes.
Our vines, which are 30 years old on average, yield wines with the unique Aubois character.
We grow 3 varieties: Pinot Noir, the iconic Aube variety; Chardonnay; and a rare, forgotten variety, which can mainly be found at Celles-sur-Ource: Pinot Blanc.
To make our plantations sustainable and achieve quality harvests, we use two types of pruning depending on the type of grape:
guyot pruning for Pinot Noir.
chablis pruning for Chardonnay and Pinot Blanc.
Chablis pruning is valued for how it spreads the wood across the trellis, allowing for better aeration, which is very beneficial for white grapes, as they are more vulnerable against disease.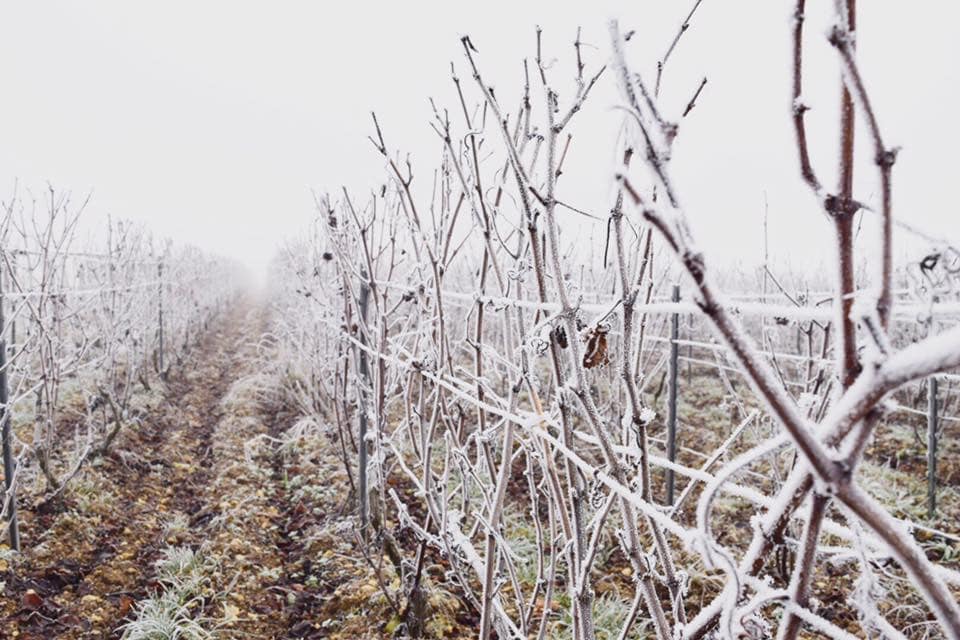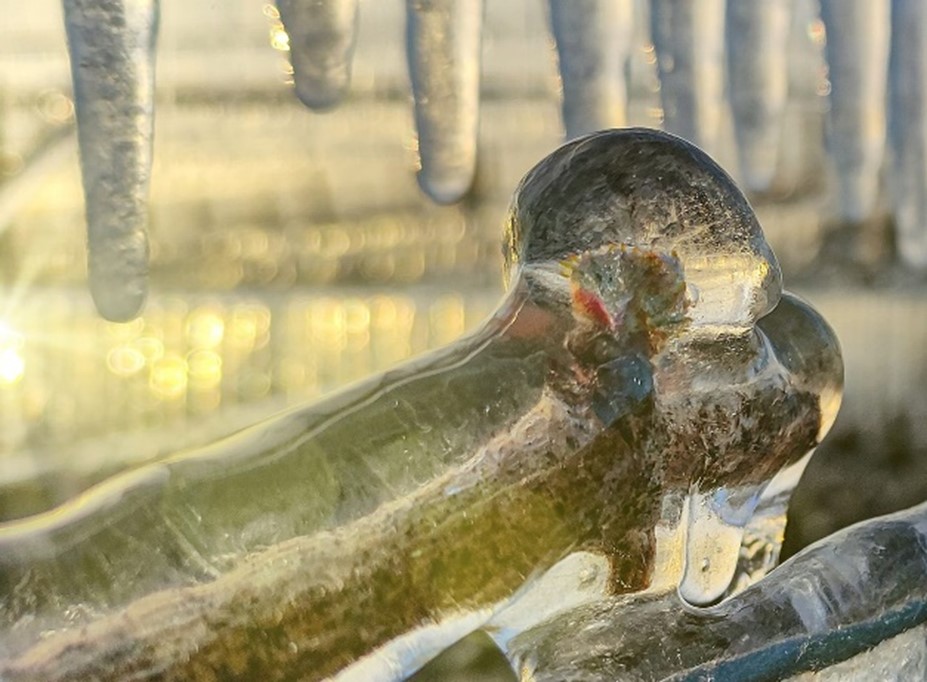 The weather in the Aube is mainly continental.
Celles-sur-Ource, our village, is in the south of the department, closer to the Langres plateau, and more affected by spring frosts.
We use sprinklers in one third of our vineyard to protect it against the frost. We spray the plots to create ice around the vine areas, particularly around the buds. The temperature within the ice layer remains constant at 0ºC, thus protecting the vines from the cold.
In the spring of 2021, Didier LANGRY Champagne was awarded two environmental certifications that prove our respect for nature and the environment.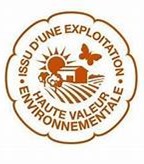 High environmental value
A national certification. Our "High environmental value" certification shows that our estate:
Fosters biodiversity.
Preserves the life of the soil to maintain the life and fertility of the plots.
Develops positive synergies with the natural environment of the vines.
Encourages the development of useful fauna, including precious pollinators.
Thanks to these practices, our winery is naturally developing a promising outlook for agriculture that relies less on fertilisers and treatment products.

Sustainable winemaking in Champagne
A certification awarded by the Champagne region for the implementation of the principles of sustainable development to winemaking.
This is a voluntary approach based on the everyday commitment of Champagne winemakers, following 3 guidelines for action:
Biodiversity footprint
Carbon footprint
Water footprint
Manual grape picking is mandatory, so as not to damage the grape berries and ensure white juice to achieve a high-quality, clear champagne.
We press the grapes in our traditional "Coquard" press, with a capacity of 4,000 kg, for several hours. Our team works with professionalism and passion to bring out the best of our crop every year.
Do not hesitate to get in touch to visit us during the harvest to find more about our know-how.
All the stages of winemaking are carried out on the estate.
We have three vatting houses where alcohol and malolactic fermentation take place in our stainless-steel vats.
After they rest for several months, we test blends of the year's wines and reserve wines if needed.
Then the wine is bottled, and a second alcoholic fermentation takes place to generate the famous champagne bubbles.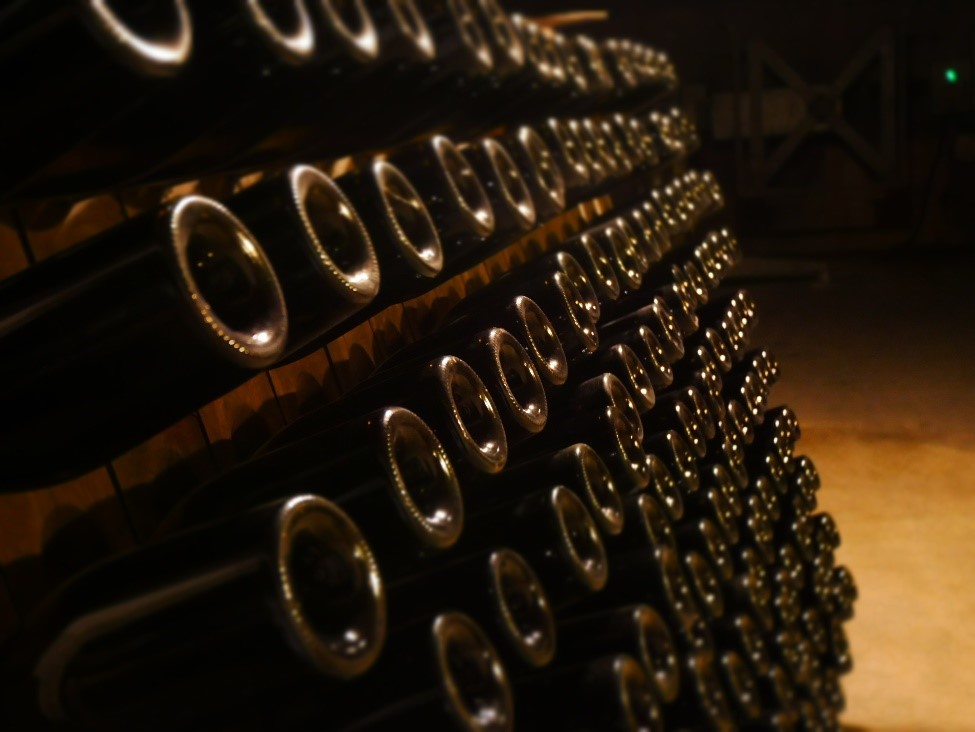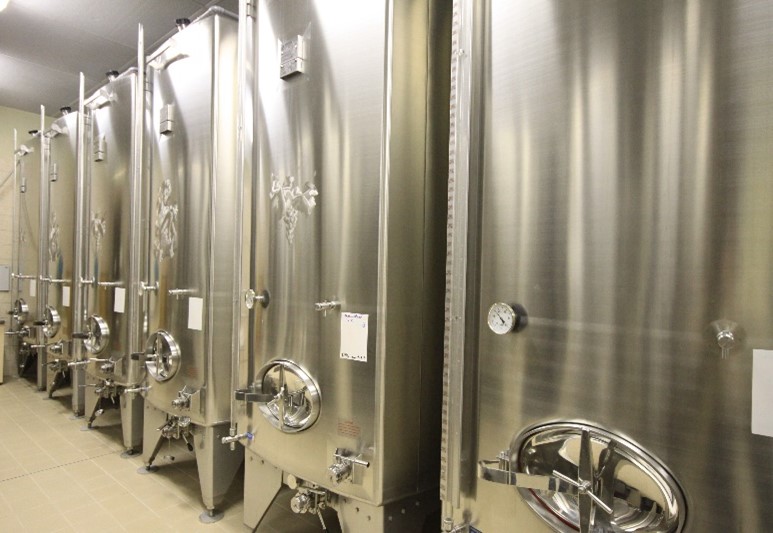 But patience is still needed before the champagne can be tasted – ageing in our wine cellars for a period of 18 months to 3 years, depending on the wine.
Bottles are then disgorged, labelled, and made ready to be sold.
As you can see, we are passionate about making the most of our passion and our know-how and sharing it.